Advanced technologies and their integration with procurement functions
By Sanjay Puri, CEO, C1 India

Rapid innovations and technological advancements are reshaping the procurement industry and its functions. These market disruptive developments are gradually becoming the need of the hour in these unprecedented times. Along with rapid developments, there is a steep increase in demand for the digital transformation of procurement functions as business needs are becoming complex day by day. The advent of advanced computing techniques is on the verge of blurring the separating line between machine and human intelligence. The end goal of advanced technologies is to help organizations shift their focus to the strategic side of the procurement process and increase efficiency throughout SCM.
Let's briefly learn about the advanced technologies that can be integrated with procurement functions and they are as followed -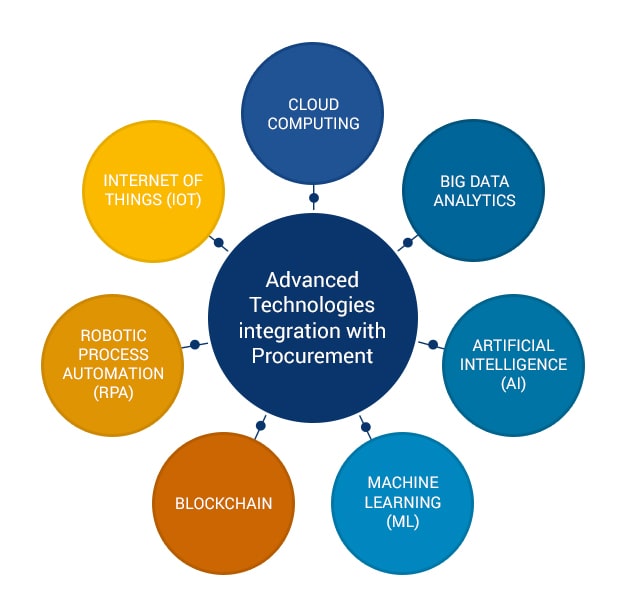 Cloud-based Procurement Platform: Cloud computing is a form of internet-based computing that provides ability and access to store data and programs via device-on-demand with an internet connection. Its ubiquitous nature and on-demand access to shared processing resources and data (devices ranging from a PC to mobile with an internet connection), makes it remotely accessible at all times. It allows users and enterprises to avoid upfront infrastructure costs and store and process their data in third-party data centers.
Big data Analytics: The raw data when filtered using advanced computing systems to derive meaningful insights is referred to as big data analytics.
Artificial Intelligence (AI): refers to the ability of an application to perform operations ranging from learning to decision-making by replicating human alike behavior/ response. The analogous ability coupled with the capacity of a computer makes AI perform tasks efficiently, reduces error occurrence, brings flexibility in adjustments to new inputs and it learns from experience and historical data. In simple terms, AI aims at resolving tasks with minimal human intervention.
Machine Learning (ML): Machine learning is a subset of artificial intelligence designed to help the computer identify the steps needed to accomplish a specific goal without requiring step-by-step instructions.
Blockchain: In the simplistic terms, a blockchain is a time-stamped, shared database that is omnipresent across a network of computers but isn't owned by any single entity. Each of these blocks of data (i.e. block) is secured and bound to each other using cryptographic principles (i.e. chain).
Robotic Process Automation (RPA): refers to a capable software tool that can automate and replicate human activities that are manual, rule-based, and repetitive.
Internet-of-Things (IoT): refers to the seamless integration of physical-digital devices that are connected to the internet, all collecting and sharing data.
These are the 7 advanced technologies that will shape and transform the procurement process entirely. Stay tuned for the 1st blog of this series to know more about cloud-based platforms.