Achieving Digital Literacy
India's Internet users base has reached 354 million, registering 17% growth in first 6 months of 2015. This increase in the number of internet users has resulted in an unprecedented increase in the accountability of the government towards citizens.
With ever increasing number of citizens connected through Internet, the public services which used to be inaccessible are no longer so. That being said, a lot of ground still needs to be covered. The general public now has the access to the internet and services based on internet, but the literacy regarding these services remains negligible.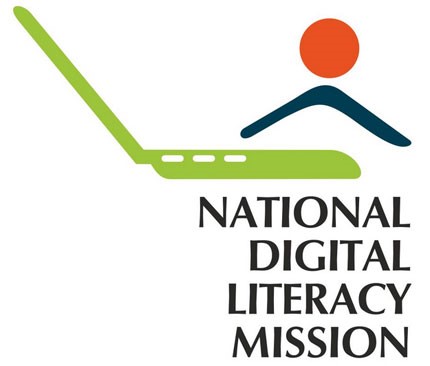 The Digital India initiative of Indian Government has been stressing on increasing the digital literacy in India. Keeping this aim in consideration, National Digital Literacy Mission had been launched by the government which envisages imparting IT training to more than 50 Lakh people initially. This would make the literate and non-IT citizens, digitally literate and would in turn empower them to actively participate in the democratic processes. With an enhanced level of digital literacy, every section of society would become well informed about the policies of government and as a result of this, people would be able to exercise their basic rights in a more decisive manner. If the goals of National Digital Literacy Mission are realized, one member of every family would be digitally literate.
Due to the lack of adequate Digital Literacy, a significant portion of the population is not able to avail the online services offered by government. This doesn't let the benefits of government programmes and services to seep down to the lower strata of society. The manual path for availing government services has been plagued by inefficiency of the system and inadequacy of infrastructure.
Digitization of public services can prove to be a boon for the functioning of government organizations and services offered by them. The digitization of services offered has been effective in decreasing the interaction with officials hence significantly decreasing the levels of corruption. Processes such as e-Tendering are being made mandatory realizing this potential. From energy sector governmental organizations to municipal corporations, e-Tendering has now become a commonplace. It is not just leading to a lower level of corruption but also simplifying the whole process, thus increasing the participation of common people and making the process hassle free.