Artificial Intelligence in e-Procurement
Artificial Intelligence (AI) in procurement is transforming industries and becoming the most disruptive business trend. It has provided a more contemporary, effective and intellectual technique of restructuring business processes.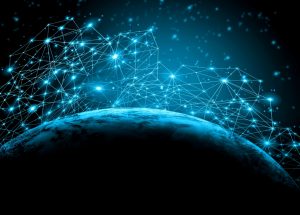 AI in procurement has sustainably aided in achieving higher business results and first-mover benefit for early users. Below are the reasons why AI will change Procurement:
The considerable trend in technology presently is the competition to create more sophisticated machine learning processes. Artificial Intelligence in procurement would be able to forecast and comprehend procurement's requirements even before the experts do.
Current procurement procedures are creating more and more data. Many firms do not make use of this data's full potential. Artificial Intelligence in procurement can assist you automate repetitive tasks, disclose concealed potential, strategic reasoning in a substantial and complex decision, gain smart insights to resolve several issues and submit recommendations for actions.
Other than improving the techniques businesses used to connect with people, Artificial Intelligence in procurement are using chatbots to create the potential of turning voice assistant technology into a virtual service functionality that will entirely transfigure the procurement experience.