Bank Auctions Made Easy & Convenient
Taking note of the fact that we are in the age of Facebook, You Tube and Twitter, digital technology should be adopted by various authorities and entities. The process of online property sale followed by the respondent banks shows how modern technologies have been widely accepted by different sectors.
As the market leader in e-Procurement Solutions and Services, C1 India provides a digital platform to the buyers as well as the banks, where all the transactions are done transparently. Over C1 India's portal, www.bankeauctions.com, banks can create and publish events in a few easy steps and monitor the entire process online. The system automates the complete auction process from creation of an event to conducting the auction. As properties from all across the country are listed, buyers can easily search and buy the appropriate property as per their needs.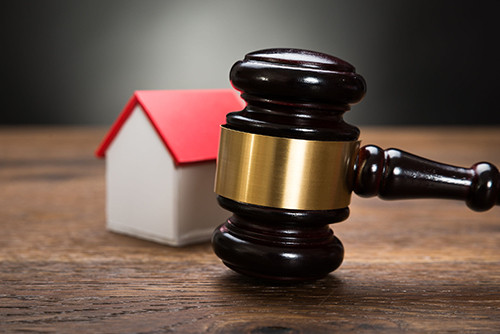 Pioneers in this business with close to 2 decades, C1 India conduct 400+ property auctions on daily basis delivering complete process from creation of events, submission of first round quotes by bidders, evaluation and the final auction enabling transparency in transactions.
The biggest advantage that C1 India's e-auction portal offers over a physical auction is complete transparency and participation from the widest possible range of prospective bidders. E-auctions are fairer as they don't entail human intervention unlike physical auctions where sellers post advertisements and buyers send in bids through snail mail.
Advantages of buying properties through bankeauctions.com
Transparency: 100% transparent transaction as it conveys all the relevant details that can make it an attractive for welcoming large numbers of bidders to participate.
Simplifies Legal process: The buyer will have lesser burden of going through the legal liabilities of the property.
Price Advantage: The auction properties are approximately 23% cheaper than the market rates.
Convenience: Once the e-auction commences, participants can submit their bids during the specified period without having to be physically present at a particular place.
Time Saving: Save potential buyers' time and effort to go to individual bank sites to search properties.
Advantages of selling properties through bankeauctions.com
Cost Saving: Save banks expenses related to marketing their auctions at various platforms as this single website will act as a doorway for all future bank auctions.
Good Participation: Participating developers can expand their reach, without investing in physical infrastructure, manpower or other additional costs, for selling their projects.
Serious Buying: Lookers are eliminated because most often bidders must qualify through a deposit of a certified or amount thus attracting serious Buyers.
Sellers get maximum exposure for their properties and obtain Liquidity.
Conclusion: Thus, E-auctions are a fair and transparent way to sell properties and they are better than manual auctions which were always prone to the deliberate and planned impact of the alliance formation, resulting in lower price fetching. The platform is changing the dynamics of e-auction by offering a level participation field through a clear and fair price discovery system.
Blog by: Neha Kumari