The Menace of Non-Performing Assets
Public Sector Banks (PSBs) have been reeling under the pressure of ever increasing burden of Non Performing Assets (NPAs). Non Performing Assets (NPAs) result from what are called Bad Loans. The inability to recover loans is the major factor leading to accumulation of bad loans. Also, indiscriminate lending is leading to money being lent to individuals and organizations which are incapable of paying back the loan, thus defaulting on the payments.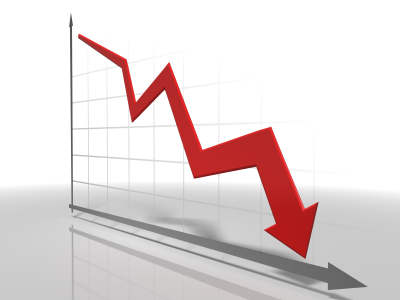 Non Performing Asset (NPA) is basically an advance where payment of interest or principal repayment or both remain unpaid for a certain period. The formal definition of Non Performing Asset in India has changed over time. The Narasimham Committee Report, 1991, defined NPAs as those assets for which the interest remains due for a period of four quarters (180 days). This time period was later revised in March 1995 and it was made 90 days.
The increasing share of Non- Performing Assets (NPAs) are a great setback for the economy. NPAs affect the earning capacity of the asset as that particular asset has stopped generating any income for the bank in form of interest or repayment of principal. NPAs also block the capital involved. The increasing NPAs of many banks have led to dwindling of their stocks.
Recently the Reserve Bank of India (RBI) released its Financial Stability Report (FSR) in which it stated that there has been a considerable increase in the share of gross NPAs of large borrowers in the total gross NPAs to 87.4% in September from 78.2% in March. RBI stated in its FRS that worsening asset quality and sluggish profitability show that risks to banking stability have increased in the past six months. The severity of the condition can be gauged by the fact that Gross NPAs of state-run banks rose 25.19 per cent y-o-y to Rs 3.14 lakh crore in September 2015, amounting to 5.64 per cent of total advances. Deeply worried by these facts, the RBI has set March 2017 as the deadline for lenders for cleaning up their NPAs.
C1 India has been serving public as well as private sector banks in auctioning foreclosed properties through its dedicated portal 'bankeauctions.com'. Many banks have successfully auctioned the mortgaged properties and have got an impressive price for those properties. Public Sector Banks such as State Bank of India (SBI) and Canara Bank have also conducted Mega e-Auctions on our portal.