e-Procurement – Functional Overview
Electronic procurement is a business to business (B2B) process of purchasing and selling goods or services over the internet. It offers a highly customizable digital platform that is way more transparent, secure, standardized and efficient when compared to traditional methods of procurement. It eliminates the paperwork, minimizes risks substantially, works within the legal boundaries, improves transparency and enhances user experience.
The e-procurement system simplifies the procurement process so remarkably that it automates the whole process, thus saving the organizations from the hassle and irregularities involved in manual procurement.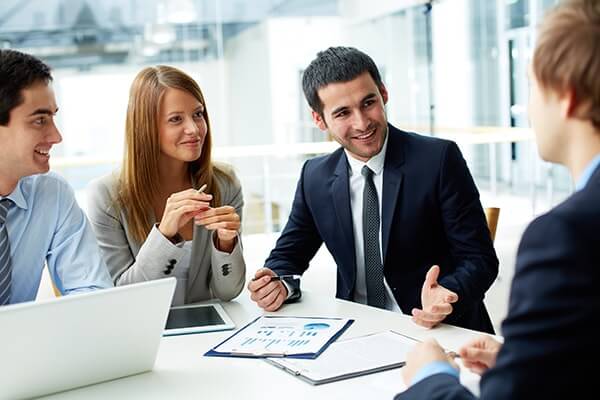 The e-procurement process involves 4 phases, which are as follows:-
Phase 1 – In phase 1, inventory management and indent management are the 2 functions involved. It deals with planning, forecasting, and indent requisition.
• Inventory Management
Inventory management means optimizing the inventory of an enterprise or procurement team to enable unobstructed sales, procurement, production, and service without having to compromise cost. The four primary components that are applied to inventory management are procurement, inventory control, demand forecasting, and reverse logistics.
• Indent Management
Indent Management's function is to allow users from different departments to create and submit indent requests. The requests are for procuring work and other goods. It also helps in estimating the cost of works and goods, as well as aggregating the demand for goods.
Phase 2 – Phase 2 involves e-sourcing which concerns tender management and vendor management. It deals with tender creation, vendor shortlisting and due diligence related to supplier management.
• Tender Management
The process of designing and writing proposals for providing/acquiring goods and services or tenders, complete with the competitive pricing, is called tender management. It further involves 2 steps which are as follows:-
a) Tender creation
b) Secured bid submission
• Vendor Management
Vendor management is the framework that empowers an enterprise to take appropriate cost-control measures, reduce the overall vendor-related risks, ensure exemplary service deliverability and deriving value from vendors in the long-run. It involves identifying the most suitable vendors, collecting and gathering information on prices, examining the quality of work, maintaining relationships in case of several vendors, assessing performance by setting organizational standards, and ensuring payments are always made on time.
Before the auction, the suppliers are shortlisted, the shortlisted vendors are registered for e-auction, and MOICT/ IGA integration is done.
Phase 3 – Phase 3 deals with auction management and finalizing the vendor. The auction is conducted for the intended requisition, a vendor is selected and awarded the tender.
• Auction Management
An e-auction is a transaction between the buyer and sellers that take place on an e-marketplace. Concerning procurement, it occurs on a B2B basis and allows suppliers to bid online against each other for contracts against a published specification. In procurement, auction management deals with opening bid and various evaluations along with conducting auctions online.
• Vendor Selection and Tender Award
Once the auction is over, the selected vendor is awarded the tender with an LOI and a purchase order.
Phase 4 – The last phase deals with the nitigrities related to contract management and delivery fulfillment.
• Contract Management
Contract management is the process of managing contracts that are made as part of the legal documentation of establishing work relationships with clients, suppliers or even partners. Contract management involves negotiating legal terms and conditions. It also requires the declaration of conformity with the terms and conditions, as well as the documenting and agreeing on any adjustments. It is the method of efficiently handling, implementing and evaluating contract management. It is one of the most important parts of the process which requires a sheer focus on due diligence and with the right strategy, favorable terms and conditions can be negotiated.
• Delivery Fulfillment
It deals with packaging, transportation and shipping the order safely and timely to the requested location as per the contract/ deal.
IMPORTANT NOTE – We are bringing a series of detailed blogs on all phases of e-procurement, so kindly stay tuned. Thank You!