Six necessary steps to conduct a proper Spend Analysis
Business managers are under constant pressure to reduce costs and increase productivity. If the idea of a budget report fills your department heads with fear, it's a sign your company needs to streamline its processes. A spend analysis allows you to do just that. When you have your total spend information in one place, you can make informed decisions, and lay out better budgeting plans. Centralized procurement stops the little leaks and blocks the maverick spend.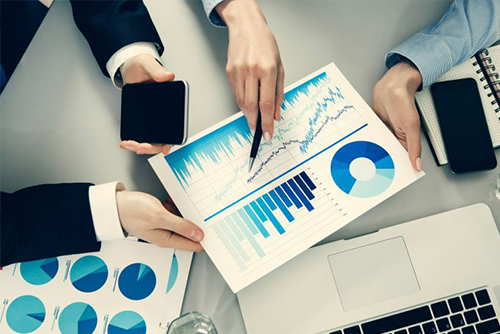 During a spend analysis, you identify, gather, categorize, and analyze everything your organization spends and then use that analysis to find areas where you can save money and increase efficiency. You may also reap other benefits, such as discovering unapproved spending, improving compliance, and shortening delivery cycles.
C1 India have helped many organisations analyse what they currently spend and identify savings opportunities and we know it can be an intimidating task.
Here, we've outlined the six steps necessary to conducting a proper spend analysis.
Identify and consolidate: Identify all the sources available for your spend data, from all of your departments, plants and business units. Each of these sources may have its own internal process: accounts payable, general ledger, e-Procurement systems or other financial software. Gather and consolidate all of your spend data into one central database.
Standardize: Identify opportunities to standardize the spend. This includes finding and correcting errors in descriptions and transactions, as well as standardizing the spend data for easy viewing.
Create a supplier list: Different departments may have similar requirements and use different suppliers. Identify the suppliers on your list with a tag or group designation in order to pull out and analyze prices, turnaround times, and other considerations. Group or link your suppliers for better supplier management.
Categorize: Categorize your spend. By breaking your spending into general categories, you'll be able to see exactly where your money goes. Office supplies, marketing, travel, legal, direct and indirect spend should all be categorized appropriately.
Analyze: Analyze your spend data. Take a close look at how your money is spent and make appropriate changes and informed decisions about future spend.
Repeat: Performing a spend analysis once is a great start to identifying savings, however you need to continually update your data to ensure that contract terms are being adhered to, that buyers are purchasing from preferred suppliers and that savings opportunities are being identified.