e-Sourcing Solution
A robust platform to manage all your sourcing needs while driving you towards the path to savings & efficiency.
C1's e-Sourcing solution is a robust platform that delivers the ability to source both simple and complex categories with ease and ensures higher sourcing savings through increased visibility into complete procurement process. Integrated into your execution and procurement processes, our solution can help you source better by providing:
Quick and easy to create RFXs for simple and complex sourcing activities
Easy to bid for vendor which supports detailed bids for services and direct materials
Gain visibility, segment spend, and identify savings opportunities
Remove carteling in procurement system
Reduce risk by finding better suppliers and innovation partners
Negotiate better pricing
Easy integration with third party applications
AUCTION MANAGEMENT SYSTEM
Tender Management System
C1's Tender Management suite helps remove time-consuming and labor-intensive manual processes of tendering and get a complete transparency of an organization's procurement process. This enables buyers to compile detailed tender contracts, invite private bidders to bid tender online, distribute tender reports and award tenders online.
Whether it is complex tendering or simple RFP/RFQ process, TMS Suite helps an organization in executing an effective e-Procurement strategy and make the procurement or tendering function hassle free. Hence, can ensure the transparency of the entire tender management process.
It takes care of complete procurement life cycle, starting from vendor or supplier registration process till awarding the contract.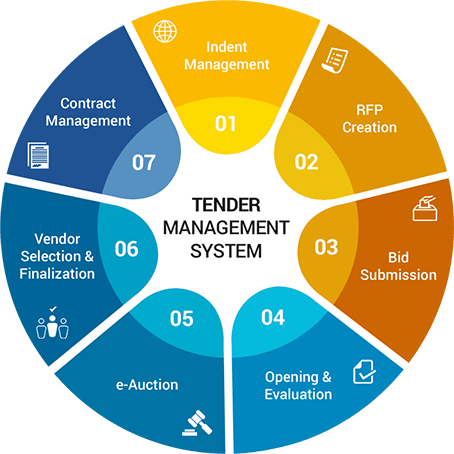 Key Benefits
With a single, unified solution for your Tendering process, organizations can achieve significant savings and other top-level results including:
Process Compliance
Reduced Procurement TAT
Maximized Saving Assurance
Collaborative
Get in Touch
If you would like to find out more about e-Sourcing solution, please fill out and return the form.
*All the fields are required
By submitting this data, I acknowledge that I have read the Privacy Policy of C1 India and consent to the processing of my personal data in accordance with the terms of the Privacy Policy.