5th Procurement Excellence Summit & Awards 2022
Bengaluru, Nov 2, 2022:
We at C1 sponsored the 5th Procurement Excellence Summit & Awards, it was the second consecutive event with UBS Forum. An event was held at Bangalore, Ritz Carlton on November 2nd, 2022
The visitors, who included top industry decision-makers and procurement professionals, responded very positively to C1. As a part of C1's booth display, the C1 team gave visitors step-by-step guidance on how to digitize the procurement landscape by describing successful cases of procurement transformation.
In addition to deliberations on new digital procurement technologies, there was a discussion of hot topics such as supplier relationship management. Through the event, participants gained a deeper understanding of procurement, as well as learned about typical and successful procurement transformations.
C1 is the leading global provider of e-Procurement Solutions and Services. As a trusted & preferred partner focused on building tomorrow's enterprise, C1 empowers clients across industries to automate the manual procurement process through technological expertise, deep process knowledge, and innovation. We offer a complete suite of e-Procurement services including Tender Management, E-Auction, Vendor Management, Contract Management, and Consulting.
C1 is one of the top 50 companies in the world to have received CMMi level 5 certification. We are the youngest company to have won the prestigious National "Golden Icon" Award for Exemplary Implementation of an e-Governance Project in the country in 2004. Other prestigious awards include PC Quest's 'Best IT Implementation' award in 2005, 'United Nations Public Service Award' in 2007 and Harvard University's 'Ash Institute's award for the most innovative program in 2007. In 2012, C1's project for Oman won "Best e-governance implementation" in entire GCC countries.
C1 is growing globally with over 200+ clients spread across the world and offices in the Middle East, Asia Pacific and India.
A glimpse of the event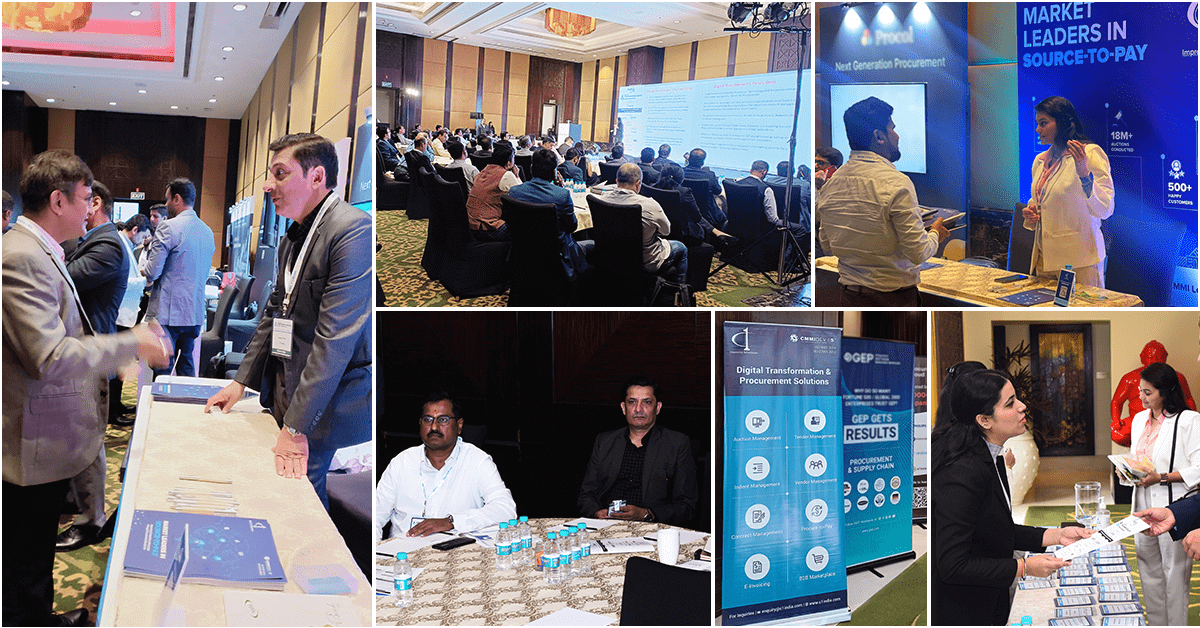 For more source-to-pay related queries please visit https://c1india.com/