The AI Impact on Procurement
By Sanjay Puri, CEO, C1 India

Earlier we learned about Big-Data Analytics and its usage to detect unpredictable patterns, trends, and perform predictive analysis. Data mining refers to extracting knowledge from a large amount of data i.e. Big Data and is used for strategic decision making. It's generally used in statistics, machine learning, and artificial intelligence.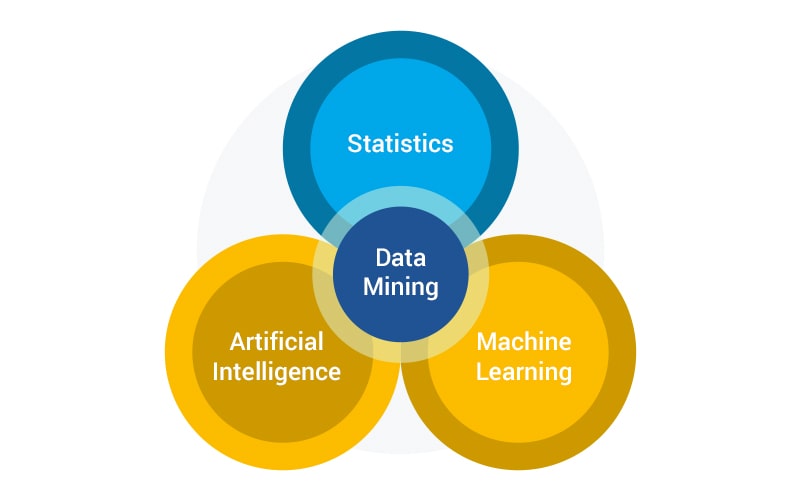 Machine learning is a subset of artificial intelligence designed to help the computer identify the steps needed to accomplish a specific goal without requiring step-by-step instructions. We'll discuss machine learning in our next upcoming blog in detail, so in this blog, we'll learn about AI and its integration with the procurement process leading to transformation.
Artificial Intelligence (AI) refers to the ability of an application to perform operations ranging from learning to decision-making by replicating human alike behavior/ response. The analogous ability coupled with the capacity of a computer makes AI perform tasks efficiently, reduces error occurrence, brings flexibility in adjustments to new inputs and it learns from experience and historical data. In simple terms, AI aims at resolving tasks with minimal human intervention.
AI is the next big thing in the procurement industry and is surely a market disruption. The opportunity and scope of improvements led by AI are in abundance, from improvements in forecasting to optimization and automation of operations, including the development of target-marketing and pricing initiatives, AI can tremendously improve user experience. AI can heavily contribute to the analytical front of procurement since AI operates based on trends and patterns instead of entirely relying on historical data. Ultimately it improves forecasting accuracy for all the parties involved in a procurement deal. AI reduces human intervention, accelerates processing windows, improves reporting standards with greater visibility, enhances delivery commitment, and accelerates deployment of a scalable and flexible virtual workforce (example - AI chatbots) at effective pricing to improve the end-customer experience.
Impact of AI on procurement process functions and how it transforms them -
Data Classification and Data Clustering methods: Enterprises around the globe behold large amounts of data and integration of AI brings a high level of automation which helps in categorizing data, providing accurate business data, and enhances transparency throughout the process. It helps in determining ideal prices, accurately setting benchmarks, and real-time comparisons to derive insights. AI intelligently combines and compares data for all benchmarked variables/categories to provide the required data and it also helps in improving/building more advanced analytical tools.
Sourcing: AI operates based on sourcing patterns, trends, and behaviors of customers to connect them with desired suppliers, which saves their time to focus on strategic activities including supplier selection, negotiation, and value assessment.
Contract Management: AI enables easy access to contract database, prompt for renegotiation, adheres to conditions of contracts, and quickly identifies the case of non-compliance and helps in tracking supplier performance.
Purchase Order Processing: AI can adapt and learn customer purchasing patterns and offer a one-click simplified process for placing a purchase order post analyzing inventory requirements. It will minimize professional intervention unless an exceptional situation arises.
Spend Analysis: AI enhances forecasting accuracy which directly improves the spend analysis tool. AI's integration helps in showcasing real-time granular insights for better strategic decision making.
AI holds the ability to tackle and cater to various challenges existing in the procurement domain such as Risk management (delivery risk, counterparty risk, market risks, cost, and quality risk), inaccurate data, high costs, transparency, and analytical accuracy.
AI highlights critical data errors and key performance indicators (KPIs), thus providing accurate information that is essential for assessing the efficacy of procurement practices, evaluating relevant benchmarking metrics, preserving a database of price volatility, tracking process efficiency, and effectiveness which can lead to significant savings. AI can certainly ease out the pain and share the burden of procurement teams massively and enabling them to strategize even more smartly. It's surely a market disruptive innovation and will lead enterprises to great heights. Early adopters are already witnessing changes and harnessing positive effects in their procurement processes. With patience and continuous developments in AI, the procurement industry will be transformed to the next level, and organizations will realise its true potential and will reap benefits.
Stay tuned to learn more about Machine learning transforming procurement functions.