How Machine Learning can help in the Procurement process
By Sanjay Puri, CEO, C1 India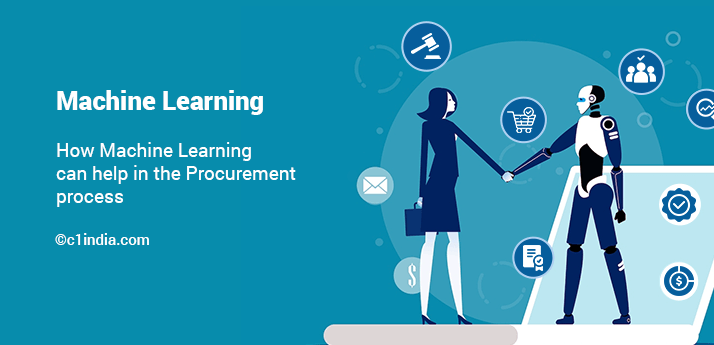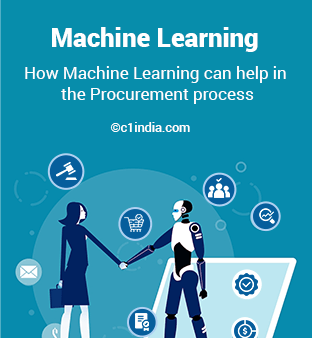 "A great opportunity to grow your business while riding the digital wave of the new era!"
Organizations in the procurement industry are making progress with an automation process. A number of procurement processes have been automated in procurement from sourcing to payments.
Use Cases of machine learning: Machine learning is the use of automated, self-learning statistics in the procurement industry to address specific problems or boost operational effectiveness.
According to a survey, businesses lose between 2 and 3% of their external spending on pointless transaction fees, noncompliance with regulations, and inefficiencies. Organizations with annual procurement budgets of $80 million can boost their profit margin by $35 million a year by decreasing these leakages.
The best of "machine learning" can help expedite exception management, which enables saving money. The entire thinking and labour is done for you by the machine learning process.
Complete automation in procurement: A challenging factor
As we move toward a data-driven world, it's imperative to automate processes in lieu of paper-based processes. In order to remain competitive in, procurement teams must complete a digital procurement transformation.
Automation in digital procurement that are successful need for company-wide cooperation and all hands on deck. The entire transformation process would be hampered if one team refuses to embrace a data-driven business mindset. Machine learning is the best option for tasks requiring intricate rules and pattern recognition. Contrary to robotic process automation and artificial intelligence, which are easier to set up and use.
How machine learning can fully automate procurement processes
In today's software, supervised machine learning is used in many solutions, including: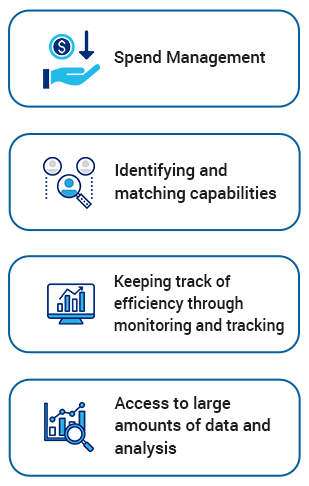 "It's hard to manage the spends, but machine learning can make it easier."
Spend management plans might be greatly impacted by machine learning. Machine learning can provide a level of confidence for each classification proposal and go beyond new spin classification to identify mistakes made in earlier rule-based classifications by human category experts. The data that has been categorized by AI can then be reviewed or verified by human category specialists, who can also offer helpful training data for future classifications and enhanced spend management.
Identifying and matching capabilities
Another area where machine learning might be useful is in the identification and matching of skills. Every buyer wants their suppliers to provide great service while being able to fully satisfy their present and future needs. But it might be challenging to separate marketing hype from the truth. So that procurement can develop the process it to continuously assess the capability of both existing and new partnerships, machine learning may scan the industry for new capabilities and link them with business requirements.
Keeping track of efficiency through monitoring and tracking
Organizations can use machine learning to track and evaluate each organization's effectiveness along with the supply chain and rate suppliers according to how well they perform. This guarantees operations continue to run at the highest standards while enabling procurements to hold vendors accountable.
Access to large amounts of data and analysis
Within an organization management expects its teams to provide comprehensive data and analysis regarding the outcomes of its procurement initiatives. To make wise judgments on their future growth, they must keep a complete view of performance. Sadly, they don't get it very often. Machine learning can solve this problem through automation.
wrap-up
There can be no doubt that procurement is increasingly becoming a digital process. Businesses that transform their procurement processes successfully are more likely to survive and thrive in the future. A digital process and automation technology, however, are advantageous for hundreds or thousands of reasons.
Don't worry if you haven't yet. We are here to help you every step of the way. Your business deserves to continue to thrive in the future.
How can we help you today?
We have reduced financial risks, improved spend management, and automated purchasing and financial processes to help our clients. To learn how we may facilitate your business: