Streamlining Business Operations with Source-to-Pay Solutions
By Sanjay Puri, CEO, C1 India
In today's rapidly evolving business landscape, organizations are constantly seeking ways to optimize their processes, reduce costs, and improve efficiency.
According to McKinsey, most businesses lose up to 4% of their overall external spending due to high transaction costs, inefficiencies, and non-compliance. Implementing a digital source-to-pay (S2P) technology can increase an organization's spending management efficiency by up to 50% and result in overall savings of an extra 31%.
In this blog, we look at how source-to-pay software may streamline strategic sourcing and procurement in one place. Let's get started.
Understanding Source-to-Pay Solutions
Source-to-pay solutions are comprehensive software platforms designed to integrate and automate the entire procurement lifecycle. These solutions enable organizations to gain greater visibility and control over their procurement activities, leading to improved decision-making, reduced risk, and increased operational efficiency. By digitizing and streamlining each step of the S2P process, businesses can achieve significant cost savings, improve supplier relationships, and enhance overall productivity.
Facts and figures that highlight the significance of AI in Source-to-Pay solutions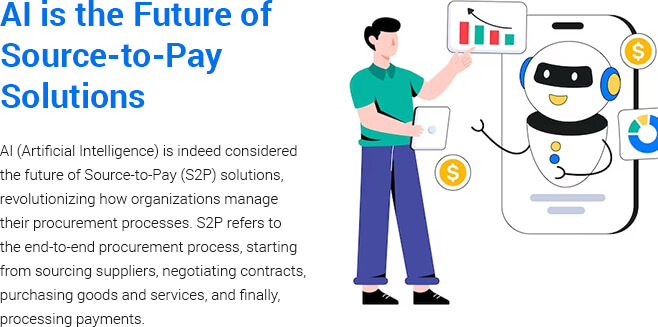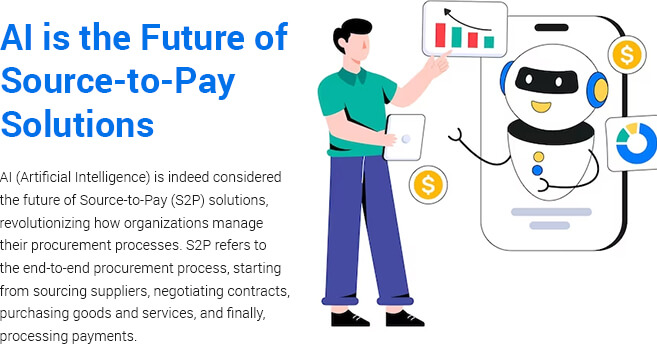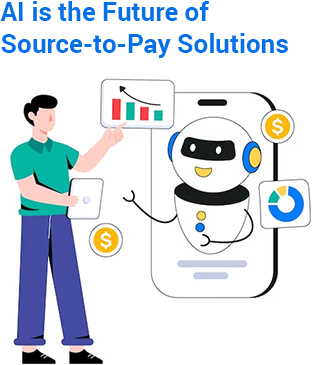 C1's Robust Source to Pay Solution
C1's source-to-pay solution empowers organizations to optimize their procurement processes, maximize efficiency, and drive cost savings while gaining valuable insights into their financial operations. By leveraging C1's integrated platform, businesses can streamline their source-to-pay cycle and achieve sustainable growth.
Here are some of the benefits of using C1's source-to-pay automation solutions
Accelerated purchase orders: faster creation and delivery, reducing turnaround time.
Process automation: minimizes errors and improves efficiency through automated procurement processes.
Cost savings: frees up procurement personnel for critical operations, resulting in improved resource allocation.
Financial insights: provides better financial visibility for enhanced management and decision-making.
Conclusion
The adoption of AI in Source-to-Pay solutions has shown promising results, offering increased efficiency, cost savings, and better decision-making capabilities. As technology continues to evolve, AI is expected to play a crucial role in reshaping procurement practices and driving value for businesses across various industries.
However, it's essential to consider the specific needs and challenges of each organization when implementing AI-driven S2P solutions to maximize the benefits.
C1's software simplifies the entire source-to-pay lifecycle, enabling businesses to achieve significant cost savings, enhance supplier relationships, and boost overall productivity.
For any questions or recommendations, please contact ceo@c1India.com.