Customer Satisfaction Survey Results 2021
By Sanjay Puri, CEO, C1 India
In our customer satisfaction survey, we reported 94% overall customer satisfaction. 95% of responders were highly likely or likely to recommend our products & services to another organization or business acquaintance.
We value the time our customers took out to complete the survey. Your feedback and suggestions are very valuable in assisting our efforts to continually provide the best quality products and services possible.
Also, we are very thankful to our customers for taking the time out to speak with prospective customers and industry analysts. Your positive references will definitely help us secure many new customers this year.
Our survey results are shown in the figures below:
Recommendations: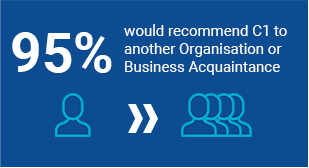 Overall Satisfaction Score: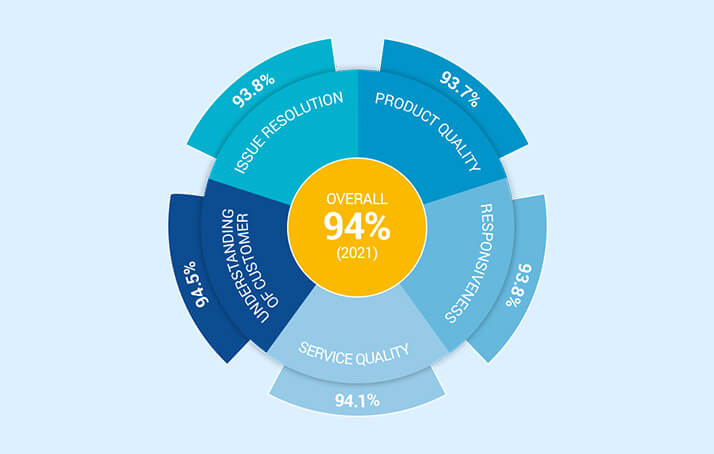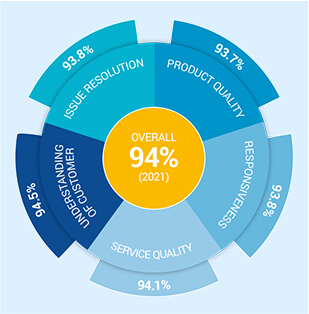 Products: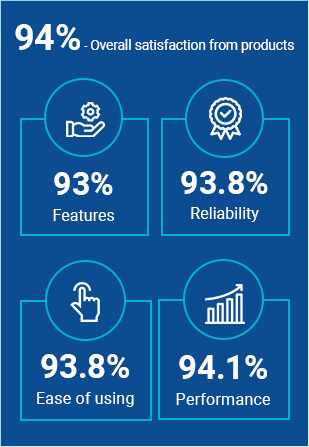 We Love the Kudos !!!
We are touched by the positive customer comments we get from this survey. A selection from this are as follows:
"We are very much happy with the services of C1 India. Keep up the good work and all the very best in all your future assignments."
"Excellent Service. In coming Days also expecting the same service from M/s C1 India Team."
"Thank you for maintaining the quality of Customer Service Support services provided"
"Very satisfied with the team and their commitment towards their work."
"Good product and their features. The team is very supportive and always helps to find a solution for us. Thank you for the valuable service."
Message from CEO
"I want to take this opportunity to wholeheartedly thank our customers for working with us. We value our relationship and take the responsibility of being your provider very seriously. It has been an honor to work with you and we look forward to our continued partnership in the coming years and beyond!
Looking forward into 2022, we see unlimited potential for our future partnership and the ways we hope to meet and surpass your expectations. We continue to expand our technology, capabilities, and expertise to offer you the Best-In-Class solutions you deserve." says Sanjay Puri, CEO, C1 India