Optimizes the process for all tendering requirements through C1's Tender Management Solution
Managing tenders is a very time-consuming exercise and a lot of paperwork is involved. Many rounds of negotiations and documentation with accurate data in the correct format consume a maximum of resources and profits. Today we will discuss in detail Phase 2 that is e-sourcing which concerns tender management and vendor management. It deals with tender creation, vendor shortlisting, and due diligence related to supplier management.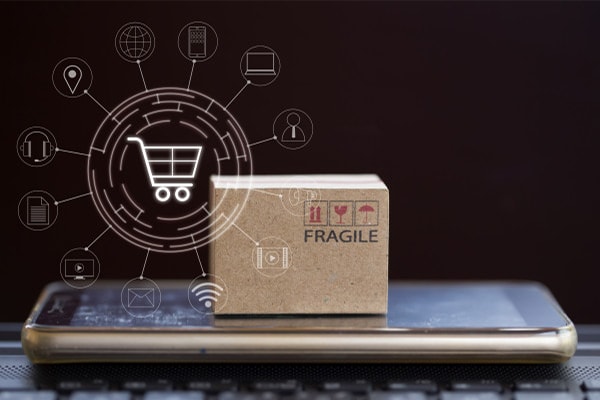 Tender Management
The process of designing and writing proposals for providing/acquiring goods and services or tenders, complete with the competitive pricing, is called tender management.
Tender management includes analyzing the requirements for a tender, designing a solution that meets these requirements, managing the team that will create the tender, developing a compelling proposal that will meet the requirements with a strategic approach, building a pricing structure that will win the bid and proves out to be profitable, minimizing risk and maximizing the impact of the tender with adhering to stringent deadlines.
It further involves 2 steps which are as follows:-
1. Tender creation
It starts with the evaluation of existing inventory and inventory requirements. Post analysis, a request for acquiring the required goods is posted through a structured hierarchy/framework. Tender creation also includes 3 main components, RFI (request for information), RFP (request for proposal), and RFQ (request for quote).
A Request for Information (RFI) helps to collect information from vendors about the types of solutions and products that are available in the market. RFIs involves brief or no project information without any obligation/commitment to engage. It ultimately helps the company to pre-select vendors.
A Request for Proposal (RFP) is an exhaustive list for the requisition of specified goods and services. RFP includes specific requirements (business, technical, operational, security, etc.), service level agreements, changed management procedures, acceptance criteria, and evaluation criteria among others. Finally, a cross-exchange of best-proposed offers takes place.
A Request for Quote (RFQ) is strictly price-based and primarily used to gain deeper understanding only for the financial metrics of a product/service. This service is most helpful, especially when procuring goods and services in a new category.
RFIs, RFPs, and RFQs can provide businesses with the necessary information and procurement processes to ensure to fetch a good deal, which fulfills their needs too.
2. Secured bid submission
- After evaluation, an initial minimum/maximum bid price is submitted depending upon the type of auction to be conducted.
Benefits:
There are numerous benefits of e-tendering such as a structured framework for defining the hierarchy for creation and approval of tenders, it's much more efficient and faster than the traditional method of e-tendering, paperless work and ease of creating tenders, cost-efficient, faster method for attaining approvals, real-time updates and complies with government regulations.
Challenges:
e-Tendering has been revolutionary in the procurement process, despite all, some challenges still prevail, and it could be the architectural design of the software, smooth integration, user interference, compliance with government laws and bidding issues in some cases.
Vendor Management
Vendor management is the framework that empowers an enterprise to take appropriate cost-control measures, reduce the overall vendor-related risks, ensure exemplary service deliverability, and deriving value from vendors in the long-run. It involves identifying the most suitable vendors, collecting and gathering information on prices, examining the quality of work, maintaining relationships in case of several vendors, assessing performance by setting organizational standards, and ensuring payments are always made on time.
Before the auction, the suppliers are shortlisted, the shortlisted vendors are registered for e-auction, and MOICT/ IGA integration is done.
A single process for vendor management does not exist as it varies from one organization to another therefore here's a most generic or common process adopted by companies.
i) Identification and Establishment of Business Goals.
ii) Establishment of a Vendor Management Team.
iii) Creation of a Database for all Vendor-related Information.
iv) Identification of the Selection Criteria for Vendors.
v) Evaluation and Selection of Vendors.
vi) Developing Contracts and Finalizing Vendors.
Benefits:
By having proper vendor management in place, an organization can experience benefits such as better selection, improved contract management, enhanced performance management, better vendor relationship management, and increased value for the organization.
Challenges:
Although there are many benefits, some challenges have to be addressed and need to overcome to ensure the smooth functioning of the organization. If the implementation has loopholes or isn't executed properly, the following issues might exist such as vendors' compliance risk, reputation risk, data storage, payment risk, and lack of visibility.
How we can help
As we all know, how important is tender management and vendor management in the procurement process. C1 India provides comprehensive solutions for e-sourcing as well as separate solutions for tender management and vendor management as per one's requirement. Our e-Tendering software simplifies and Rfx integration makes the whole process more efficient, reduces paperwork and repetitive tasks, minimizes the various associated risks, and provides real-time updates. The vendor management system helps you convey your expectations with clarity, manage various deadlines, and ease in collaborations with vendors to maintain long-term relationships. Our C1 India solution has an in-built vendor performance evaluation and risk assessment tool to help you enhance your procurement experience.